Miscellaneous Rensin & Renzin Information
Contact Us

From time to time we get reports of people and places named either Rensin or Renzin and cannot associate it with anything.
In order not to lose that information, we have devoted this page to that miscellaneous collection of information as we get it and in no particular order.
If you have any further information, please be sure to email us.
This page is a continual work in progress as things are learned. Be sure to check it from time to time to see what is new. The direct link to this page can be found on our home page as well as other pages on this site.

People

Places

Businesses

Misc.

People

If you have information about any of the below listed people, places and/or business, we would like to hear from you.
Please email us at the address in this link: MAIL
Adele Jacquemart - daughter of above Marguerite Rensin - born 1862
Agatha Renzin, b. circa 1750 in Bergatreute
Agnes Renzin, b. ca 1758 in Frankenthal
Ajai Renzin Leba - an actor who has a role in the film "Everest" (2007)
Alexandre Renzin - Archangel, Russia. Professional hockey player formerly with Lahntal Ducks in Germany 2000-2001 and Archangelsk (Russia) hockey team 1999-2000.
Andrei Renzin. Lives in Russia
Anna Gertrude Renzin, b. circa 1705 in Buedesheim (Germany)
Anna Maria Renzin, b. 1742 in Gundheim, married 2/6/1759
Anna Maria Renzin, b. circa 1730 in Frickingen
Anna Regina Renzin, b. 11/6/1737 in Kirchberg-Murr (Necker Kreis, Germany)
Anna Renzin, b. circa 1595 in Ergenzingen in the Black Forest region
Anna Yakovlevna Renzin (nee Shapiro) - Born circa 1885 in Akkerman, Former Bessarabia. Died 1965. Buried in Perm, Russia ( Mother of above Isai).
Arnolda Rensin, born 1860, arrived NY 1/11/1899, residence given as Nymegen
Augusta Henrica Renzin, b. circa 1798 in Baden (Germany).
Barbe Rensin, b. circa 1750 in Ligny-en-Barrois (Meuse Department), France
Boris Renzin - Inwood, NY
Carl Renzin arrived in US 8/23/1892.
Catherina Rensin, b. circa 1710 in Deidesheim (Bavaria)
Chaia Renzin born 1868 arrived in NY 9/16/1921.
Charlotte Auguste Rensin, b. 1815 in Berlin
Dave Renson - guitarist - New Orleans
Denis Renzin
Dmitriy Renzin. Lives in Ulyanovsk, Russia
Donald Renzin - Hamburg, NY
Doug Rensin of St. Paul, Minnesota
E. Renzin - Minneapolis, MN
Erika Rensin Hallmann - b: April 9, 1929 Dresden, Germany
Evgeniy Renzin. Lives in Berezniki, Russia
Evgeniy Renzin - Irkutsk (?), Russia. An author of nature books.
Fecherie Rensin, born 1871 in Montreal, and lived there in 1891 census.
Gerhard Rensen - Born circa 1873 in Ostenwalde, Westfalia, Germany. Arrived in Baltimore in 1891 aboard the Gothia (Hamburg-American Lines) Passenger # 01.0056
Gertrud Renzin b: circa 1905 and Alfred Sommerfeld b: 1906 d: 1964 were parents of above Erika Renzin. Gertrud was born in Kanitz, East Prussia and as a child worked on a farm in Schmorkau, a small village near Dresden.
Harer Renzina - Park Ridge, IL.
Harry Morewood Rensin, born 10/1/1864 in Providence, RI.
Heinrich Renz Rensin b: Aug 10, 1529 d: Sept. 2, 1601
Herman Rensin - lived in Trenton, Illinois in 1905. Mentioned in newspaper Trenton Sun
Howard Rensin - Wood Dale, IL
Igor P. Renzin. Lives in Russia. He was granted a patent in about 1984 for the process for treatment of casting moulding halves and the apparatus for performing it.
Igor Renzin
Ilya Renzin. Lives in Yekaterinburg, Russia
Isai Mikhailovich Renzin - Born in Leningrad in1903. Died in Ekaterinburg in 1969. Conductor & music director.
Jacob Rensin, born 1893 in Holland, emigrated to US in 1898, lived in Montezuma, California, in 1930 census.
Johann von Underhelfenschwil married Rosalia Renzin, 2/12/1776 in Germany.
John Rensin, b. 1871, last known address (1920 census) Washington (or perhaps Washington County), Kansas
John Rensin, b. circa 1840 (served in Union army in Civil War)
Josel (Yosel) Renzin arrived July 31, 1908 at abt age 24 in Quebec, Canada aboard the Tunisian from Liverpool, England heading to Chicago, Grand Trunk or Canadian Pacific RR
Juri Renzin - Russian Tennis player.
Kirill Renzin. Lives in Vyatskiye Polyany, Russia
Konstantin (Kostyar) Nikolaevich Renzhin - 112, Leningradsky St. Moscow, Russia - Art Producer & photographer.
Konstantin Renzin. Lives in Moscow, Russia
Leonid Renzin. Lives in Boksitogorsk, Russia
Livia Renzin appears with Gina Lollobrigida in the movie Mondo Cane also called Vida de Cano
Andrew Rensin, born Austria, father was Michael, mother was Ludwiga. Andrew married Katherine Kolac 8/2/1910 in Detroit, MI.
Maksim Renzin. Lives in Kirov, Russia
Marguerite Adelaide Rensin - Joigny-sur-Meuse, France. Married Mr. Jacquemart circa 1860.
Maria Margaretha Rensin, b. circa 1717 in Bavaria
Marie Barbara Rensin, b. circa 1725 in Kaiserwerth (Prussia)
Mark Moiseevich Renzin - Born Nov. or Dec. of 1922 in Russia.
Martha M. Renzin - Great Neck, NY
Matthew Rensin - San Jose, Calf. area ?
Mikhail (Michael) Renzin - Israeli olympic ski team. Currently lives in the Ukraine.
Mikhail Naumovich Renzin - Born circa 1880. Died 1942 in Tashkent.
N. Rensin - co-author of Social Psychology, New York, Holt, 1975.
Natalia Renzina
Oleg M. Renjin - Senior Researcher, Economic Research Institute, Far Eastern Branch, RAS, Khabarovsk, Russia.
Petro Renzin. Lives in Uzhhorod, Ukraine
Rafaela Leonarda Rensin, daughter of Luis Rensin, lived in Tlalixtac de Cabrera, Oaxaca, Mexico, sometime between 1560 and the 1950's.
Roman Renzin. Lives in Nizhny, Novgorod, Russia, Russia.
Rosalie Renzin - married Johann Helg on Feb. 12, 1776 in Germany.
Sasha Renzin
Sergey Renzin Musician in St. Petersburg. Has recorded several rock albums.
Stanislaw Rensin born 1874, arrived in NY 4/1/1903. Residence states as "Sholsk"
Trientje Rensin b: about 1840. Married Johannes Jager, they had a son Vester Jager, born circa 1863 in Bonnen, Giefen, and Drenthe, Netherlands
Vadim Renzin. Lives in Kirov, Russia
Vika Renzina. Lives in Vologda, Russia
Viktor Isaievich Renzin - Ekaterinburg, Russia. Born 1931. Former Dean of Mussorgsky Conservatory. Concert Pianist.
Vladimir Renzin - father of above Mikhail Renzin.
Wasserman A. Renzin - Inwood, NY
Ulrich Renz married Anna Euphrosine Mogenhart sometime around 1500-1505 in Germany.
Their son, Heinrich Renz Renzin
b. Aug. 10, 1529 in Weinsberg, Neckar, Wurttemberg, Germany
m. 1556 or 1557 to Maria Grater Grattersin
d. Sept. 2, 1601 in Nurtingen, Wurttemberg
Heinrich and Maria's daughter Eleanora (Eleanore) Renzin
b. 1556 or 1557 in Neckar
m. Dec. 7, 1579 to Alexander Wolfhardt
d. 1637 in Neckar
Two Alice Renzins
1. b. 1887 in ?
d. Sept. 8, 1915 in NYC
2. b. 1915 in ? (Probably NYC)
d. Sept. 11, 1915 in NYC
The following information was obtained on line from French records
Jean Marie Rensin b: May 5, 1836 Montauban-De-Bretagne, France. F: Thomas Rensin
Louise Rensin B: Feb 10, 1770 Corps-Nuds, France. F: Julien Rensin. M: Renee Rouault
Margueritte Marie Celestine Rensin. B: Feb 7, 1842. Montauban-De-Bretagne, France F: Thomas Rensin. M: Marie Mace.
Esther Rensin b: 1826 Perros-Guirec, France
Perrine Rensin mother of Rubillion Mathurin b: May 28, 1684 Domalain, france
Marie Mathilde Rensin d: 1791 Vezelise, France
Catherine Rensin b: May 4, 1720 F: Maurice Rensin. M: Marguerite Gustin in Lives-Sur-Meuse, France
Marie Perrinne Bierais d: Dec. 25, 1842. Chateaubourg, France Wife of Rene Rensin
Marie Rensin b: 1810 in Lannion, France
Adrienne Rensin, Mother of Geo. DeShayes who was born July 30, 1884.
From The Central Database of Shoah Victims' Names, Yad Vashem, Israel as of Jan. 2016
The Database includes data regarding Jews who were victims of persecution during the Holocaust period: those who were murdered as well as many others
Please note: There may be more than one record for the same victim, originating from one or more sources.
Where a date appears it is the date of birth.
Remzin,Lazar Leningrad, Russia
Renzin,Abram Kleck Area, Poland
Renzin,Borukh Kleck Area, Poland
Renzin,Borukh Kleck Area, Poland
Renzin,Brokha Kleck Area, Poland
Renzin,Dveyra Kleck Area, Poland
Renzin,Gitul Kleck Area, Poland
Renzin,lzrail Kleck Area, Poland
Renzin,lzrail Kleck Area, Poland
Renzin,Movsha Kleck Area, Poland
Renzin,Moysha 1909 Kishinev, Romania
Renzin,Peysakh Kleck Area, Poland
Renzin,Vadim 1937 Kiev, Ukraine
Renzin,Yankel Kleck Area, Poland
Renzin,Zakhar 1898 Vitebsk, Belorussia
Renzina,Aieksandra 1934 Kiev, Ukraine
Renzina,Sarra 1914 Luga, Russia
Renzina,Sofrya 1925 Moskva, Russia
Renzina,Yevgeniya 1929 Kiev, Ukraine
Copyright© 2015 Yad Vashem The Holocaust Martyrs' and Heroes' Remembrance Authority

Top of Page

Places

Via Renzin (Via Renzini ?), Rome, Italy

Rensin Rd. Wulin Village, Renwu Township, Kaohsiung County, Taiwan

Renzin St. Cheremkhovo, Irkutsk Oblast, Russia

Town of Rensin - Greifenberg County, Germany (now in Poland and called Rzesin in Gryfice District).



Top of Page

Businesses

Renzin Construction, Ltd.
Navi Mumbai
Maharashtra, India

Renzin Co.
26 Zvezdinka St.
Nizhny Novgorod 603000
Russia

Taxi Fernand Rensin
1123, Route Cagnes
06480 La Colle sur Loup (Alpes-Maritimes)
France

Rensin Motel
Central Square, New York
(Closed around 1980)

Rensin Tire Co.
Syracuse, New York

Rensin Silk International Trading Co.
2208,877 Dong Fang Road
Shanghai (China) 200122.

Renson Enterprises
PO Box 460569
San Antonio, TX 78246



Top of Page
Misc.

Rensin Herbal Hemorrhoidal Medication (Japan)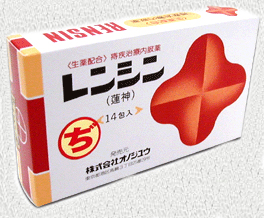 Top of Page